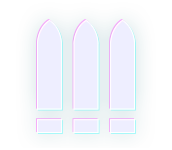 Offense is one of the four hero roles in Overwatch.
The main objective of the offense role is to scout the area, harass the opposing team, and press the objective. Heroes classified as offense generally have high damage weapons and abilities and lower health pools than tanks and some defense heroes. They are usually excellent duelists with high mobility and good burst or sustained damage.
External links
Edit
Offense on the Overwatch Wiki
Ad blocker interference detected!
Wikia is a free-to-use site that makes money from advertising. We have a modified experience for viewers using ad blockers

Wikia is not accessible if you've made further modifications. Remove the custom ad blocker rule(s) and the page will load as expected.